①Interoperability between "MiraVerseⓇ" and "RYUGUKOKU™" to promote the Industrial Metaverse
The goal is to realize interoperability between Toppan's MiraVerseⓇ, a business-oriented metaverse service platform with high-definition, low-latency real-time rendering capabilities, and JP UNIVERSE's RYUGUKOKU™, a metaverse platform with a fantasy worldview and game elements. As a new social infrastructure, JP UNIVERSE will support DX in the industrial world, including information dissemination, marketing, and work style reform for domestic companies.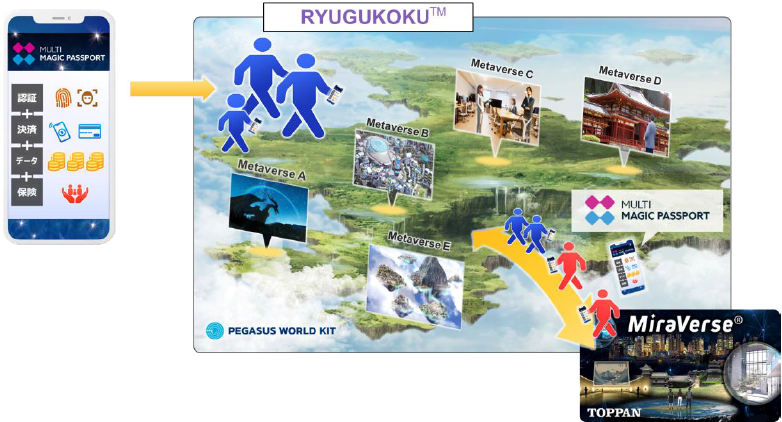 ② Incorporation of gamification elements in the "MiraVerseⓇ" business
By providing JP UNIVERSE's PEGASUS WORLD KITⓇ, a Metaverse space construction tool with excellent UX, to Toppan's MiraVerseⓇ, JP UNIVERSE will promote the incorporating of gamification elements into MiraVerseⓇ. This will contribute to the healthy growth of the market by expanding the business domain of MiraVerseⓇ beyond tourism, cultural experiences, showrooms, and other areas that include fashion, events, beauty and health, sports, and other entertainment areas, and by quickly working on the Industrial Metaverse, which is expected to grow.